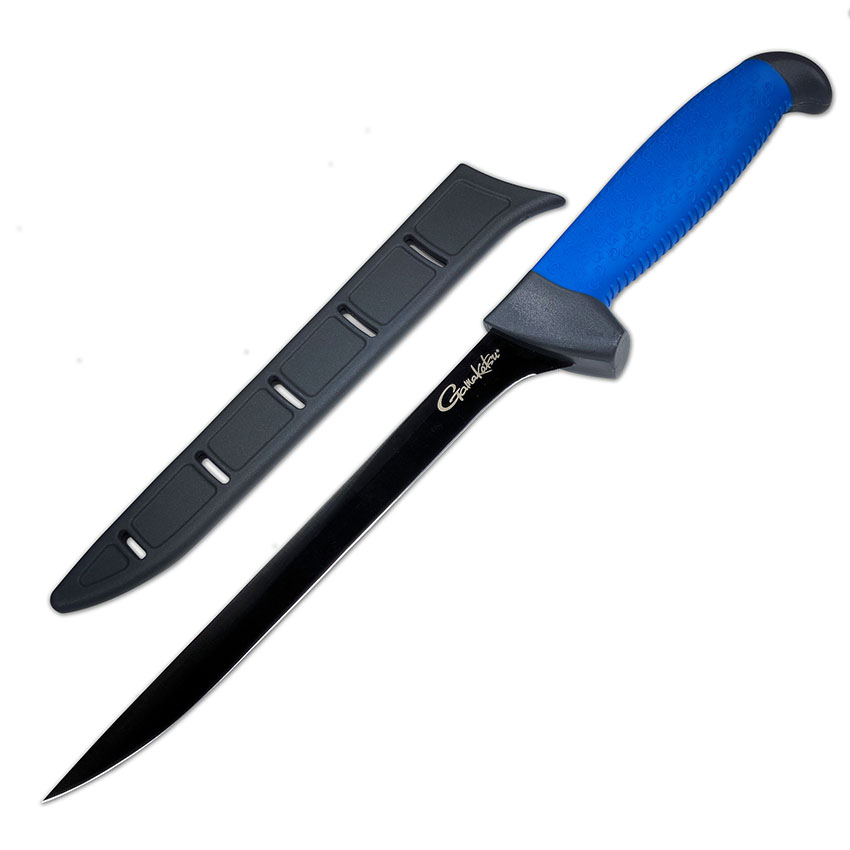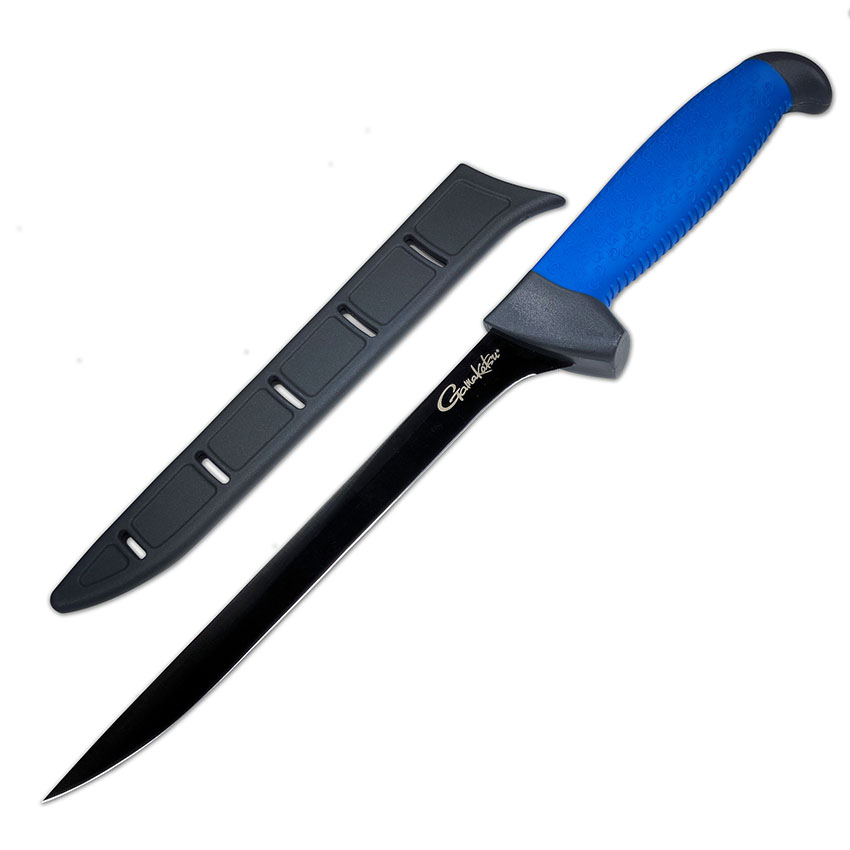 Fillet Knife 7.5″
The 7.5" Gamakatsu fillet knife is the middle size in the lineup and is designed to be more flexible, thanks to the thin profile blade. This is the perfect
size for a large variety of fish. The custom-designed fillet knife features the G-Grip handle that is extremely comfortable during extended use and
offers non-slip performance and handling. The Diamond-Like Carbon (DLC) coating on the blade provides anglers with premium performance, offering high wear resistance, reduced friction and enhanced hardness. The included blade protector keeps the edge protected when the knife is stored.
PRODUCT FEATURES:
Custom designed Gamakatsu fillet knife featuring G-Grip designed handle for a secure grip.
Blade Style: Trailing Point/Fillet
Blade Edge: Plain
Sheath: Blade Protector
Blade Length: 7.5"
Blade Material: 420J2 Stainless Steel
Blade Finish: DLC Coating (Diamond-Like Carbon)
Handle Material: Glass-filled nylon, rubber overmold.
Stock # GMKT7.5F
All Pricing and Product for U.S. market only