G-Power Hooks
Gamakatsu continues to forge new paths by combining exciting new hook designs with industry-leading technology. The Gamakatsu G-Power hooks, part of the G-Series, are a perfect example of the brand's commitment to innovation.
Pro Designed and Tested On The Tournament Trail
G-Power is a result of endless hours of product testing from some of the world's leading pro anglers. Every hook in this premium line was designed with a specific application, utilizing critical input from our professional fishing team. As a result, not only are these hooks, sharper, stronger and more durable, but they also create pro-type fishing advantages as seen in an increase in hook-ups, fewer lost fish, and overall superior fishability.
Hook a few thousand bass a year and you know what works and what doesn't. That's exactly what Gamakatsu's pro team does year-in and year-out. Every cast, every hookset can be a game-changer…and that was the genesis of the G-Series. Designed and tested by bass fishing's top pro's, G-Series takes hook design, "sharp" and "strong" to new and unimagined levels of excellence. The top professionals' livelihoods depend on being the best and using the best equipment available and with G-Series, they have the competitive edge.
Ultra Strong, Durable and Sharp High Performance Wire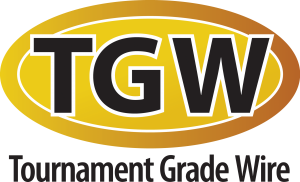 G-Power hooks are specifically designed for heavy cover and power techniques and feature Tournament Grade Wire and Nano Smooth Coating.
Gamakatsu's long held the reputation as the sharpest hooks on the water and the G-Series takes that to a whole new level. Using an ultra-strong material called TGW (Tournament Grade Wire), that's thinner, stronger and sharper, Gamakatsu has been able to achieve what no other hook company has, the world's most effective fishing hooks.

Unsurpassed Hook Penetration
But TGW is only part of the G-Series story. Gamakatsu's exclusive Nano Smooth Coat finish reduces resistance for superior penetration. A slicker, faster penetrating hook surface enhances the design and material attributes of the G-Series.

G-Series is more than an innovative, revolutionary, new hook material and finish. Gamakatsu's exclusive, proprietary design makes these singularly unique hooks even better!